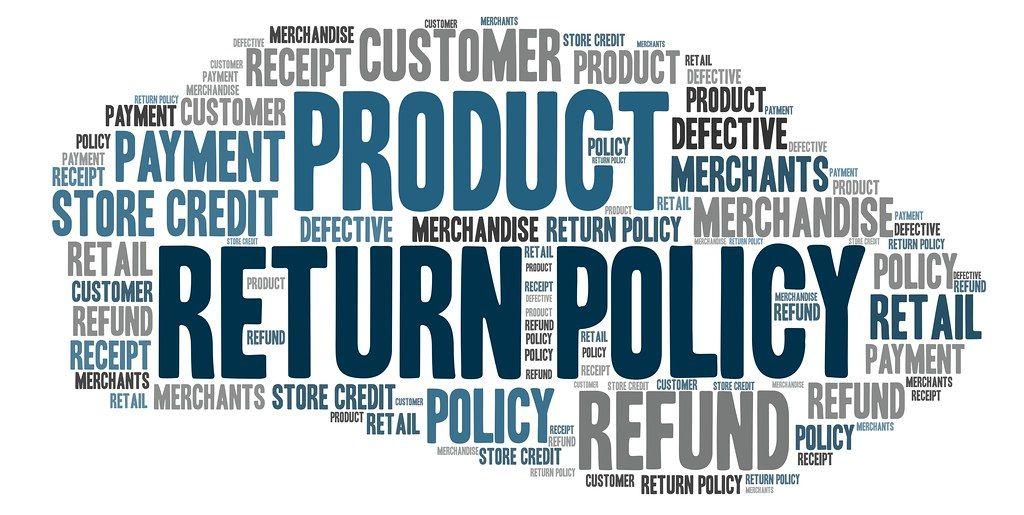 If you have technical or sales queries, please do not hesitate to use our contact us form where you can fill up your contact information and order number. 
A Customer Service Representative will contact you at the daytime phone number provided in the next 24 hours.
At MiniSplitMart.com we thrive on customer satisfaction, our goal is to make sure you are happy with your purchase.
MiniSplitMart.com
Mini Split Mart Team
WHAT TO EXPECT
After speaking with a Customer Service Representative, if your order proceeds, you will receive an email containing your RMA (Return Material Authorization) number within 3-5 business days. You will receive instructions on how to properly package your return, the address to ship your product(s) back to and the paperwork to use with the return.
Once the return is received, the package will be inspected to make sure the proper products have been received. If everything is in perfect resalable condition with no marks on the box, then please allow 10 to 15 business days (because of the inspection process and shipping times) for your credit to be applied.
RETURN FEES
Returned products must arrive in 100% perfect resalable condition. Any deviations from this requirement causes re-stocking fees to be applied to the refund amount, based on the condition of the return, and can vary anywhere between 20% to 50% of the original value of the product.
Purchaser is responsible for the cost of return shipping, even if the returned product was originally ordered under a "Free Shipping" category. The original shipping fees that we incurred in the process of shipping the original order to you will be deducted from the final refund.
RETURN POLICY
Returns for unused products purchased on MiniSplitMart.com must be submitted within 30 days from the date that your order has shipped. Items sent back to us without first requesting a return will not be accepted.
UNDELIVERABLE OR REFUSED SHIPMENTS
Any shipment that cannot be delivered for any reason beyond our control or any shipment that is refused upon delivery by the buyer for any reason other than having apparent significant cargo damages, will be returned to us and will be handled according to the same exact return conditions and fees outlined herein. Please remember, the freight carrier must have a valid phone number to setup delivery appointment before attempting delivery. We receive your phone number through your order records. If your customer record is not updated and the phone number we receive with your order is not valid for any reason, the shipment cannot be delivered. If you cannot be reached to obtain a correct phone number within 1 or 2 days of the arrival of the cargo at destination terminal, it will be returned after a short period to avoid storage charges by the freight carrier.
REFUND ELIGIBILITY
To receive a refund, please make sure of the following:
All returned merchandise must be in perfect resalable condition
The product must be free from damages, scratches and/or defects
All merchandise cannot have been installed or used in any way
You must have the original manufacturer packaging for the item (manuals, accessories, packaging materials)
There cannot be any writing or labels on the original manufacturer packaging for the item
Packages MUST be sent back by the same delivery method they were originally delivered to you (UPS, FedEx or Freight).
All items must be returned with an assigned Return Merchandise Authorization (RMA) number
All items must be packed EXACTLY THE SAME WAY as we have shipped it to you originally
If a wooden palette was originally used, return must be loaded on same or similar wooden palette
Cartons must be loaded RIGHT SIDE UP as indicated by the printed arrows. Otherwise they will get damaged and not be refunded
Cartons must be secured and strapped down to the palette (if palette was used) so they will not move from their loaded positions during transportation
Cargo must be wrapped in stretch film to bond it all together and avoid some pieces to go missing during transport
Return address labels must be attached to the return outside of the stretch film.
We usually send you prepaid bills of lading for return (at our deeply negotiated freight rates), so you can save money on return shipping costs. You may also use your own carrier
Print shipping company's bills of lading in 2 copies. Call for pickup, personally sign and have the driver sign both copies of the BOL's and issue the PRO number. Keep one and give other to the driver
Contact us again to provide the shipping details for the return, so we can be on the lookout for i
Each order is monitored by our team to ensure that it ships the same day or the next day.
Our payment system is based on well stablished companies like Paypal and Stripe and we don't store any financial info about our customers.
Our Support team is formed by technicians and professionals with more than 10 years of experience in HVAC and Refrigeration systems.